About
Domestic and International Tax Consulting and Accounting Consultants with Over Three Decades of Experience
Specialties
US Taxes
India Taxes
International Taxes
Accounting Writeups
Family Office Consulting
Business Consulting
Cross Border Consulting
Learn More
About
Nazareth is full-service account and tax provider comprised of Certified Public Accountants (CPA) and Chartered Accountants (ACA) with decades of experience working with top accounting firms, corporations and high net individuals. We provide high-level, strategic, management consulting, coupled with accounting, auditing, domestic, and international tax consulting to clients around the world.
Our clients are typically mid-market companies with $25 – 200 million revenue in the sectors of real estate & construction, medical practices, and technology companies. We also provide accounting, auditing, and assurance services. Nazareth provides comprehensive audits, reviews, and compilation services for numerous. Aside from traditional asset management, we also assist with mergers and acquisitions and due diligence for potential investment opportunities.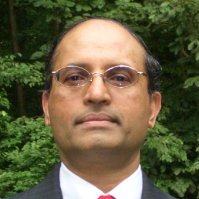 Cecil Nazareth
Chartered Accountant, CPA, MBA
Cecil Nazareth is a partner with NAZARETH CPAs – Global Accountants a CPA firm with offices in the New York City tri-state area. The firm specializes in international tax and accounting, particularly for SME companies, subsidiaries of foreign parents and High Net Wealth Individuals families in India and the U.S.
A nationally renowned leader on International tax and accounting, Cecil Nazareth is a Chartered Accountant and a US CPA and understands the differences the complexities of US and Indian taxes having practiced in both arenas. He is a Professor of Global Accounting at Fordham University in New York City. 

Nazareth has appeared on ITV's Renee Report year-end tax planning report and has spoken at the Diamond Jubilee of Indian Chartered Accountants of India (ICAI) on the role of a Global accountant and International tax. He has conducted several International tax sessions including sessions for the ICAI and the Bombay stock exchange CFO magazine and several CPA firms and companies around the world.
The Firm provides services in Income taxes, International taxes including FBAR and FATCA and compliance with complex international tax forms. We also provide Gift tax and Estate tax planning services. We are the Leading firm in cross-border transactions organization and structure and especially India-US
Previously Cecil worked with AICPA's SEC Practice Section reviewing Technical issues peer reviews of several large CPA firms performing SEC related work. Before joining the AICPA, Cecil worked at Ernst and Young specializing in the financial services industry. His international experience includes the practice in the Middle East and India. He has an MBA in finance from Fordham University and Information Technology from Columbia University in NYC.
Thought leadership
Cecil is considered a thought leader in the International accounting (IFRS) and International tax.
He has been teaching Global Accounting at Fordham university (Gabelli School of business) both graduate and undergraduate level for the past 7 years. He has trained large CPA firms and companies on IFRS. He is also a guest lecturer @ Jack Welsh School of Business Sacred Heart University in Fairfield, CT.
He has developed extensive content on Revenue Recognition, Leases for CCH and CFO magazine. He is an approved Discussion leader for all major content vendors including CCH and AICPA and has conducted/participated in at least 100 webinars over the past 7 years
He is the author of a book "International Tax & Compliance Handbook" (with special emphasis on US-India taxes).
• A leading International Financial Reporting Standards (IFRS) expert
• Spoke @ the Asian American Association – shared stage with SEC representation and KMPG lead partner from China and SEC person reviewing IFRS filings. Also spoke @ the international conference held by the Institute of Chartered Accountants in India on IFRS.
• AICPA Director of Internal Audit and Strategy
• Conducted a one day workshop for the Bombay Stock Exchange on IFRS in July 2009.
• Quoted in the leading CPA newsletter – CPA Insider on IFRS for SMEs. Cecil is very conversant with accounting rules and regulations in both countries (India and the US)
• Conducted IFRS sessions for CCH & AICPA – educating several US firms and CPAs
• Reported to the BOD on Governance and Audit related issues
• Leading the IFRS training and conversion effort for largest Japanese firm in US.
• Cecil worked closely with the AICPA CEO on International strategy and implementation
• AICPA SEC practice Section – Cecil was a Senior Manager in the Peer review section of the SEC Practice section and performed technical peer reviews of Major CPA firms.
• Audit Supervisor at Ernst & Young and did Audit of financial institutions.
Chris Nazareth
CPA, CISA, CMA ICWA
• M & A and due diligence – successfully executed several M & A engagements
• Taxes – Corporate and personal
• Strategic consulting
• Specialist in Real estate and construction
• Expertise in Cost accounting – CFO of ITC Limited India
Clem Nazareth
ACA, CPA, MBA, MS Taxation
• Ex Audit Manager @ BDO Siedman
• Tax and Estate planning expertise
• Major audit of House of Spices
Cecil Nazareth
ACA, CPA, MBA
A World Renowned Expert in International Financial Reporting Standards (IFRS)
As managing partner of Nazareth, Cecil brings over 30 years of international and domestic tax and accounting expertise. Cecil earned his Chartered Accountant in 1982, and his CPA designation in 1986. His accounting and consulting experience mostly for clients in the United States and India, but has helped clients in many continents. Cecil is a former Audit Supervisor a Ernst & Young, a Technical Manager at the United States Securities and Exchange Commission Practice Section, and Director of Internal Audit and Organization Strategy at the The American Institute of CPAs (AICPA).
Cecil teaches and consults all over the world on accounting and tax subjects. His expertise in International Financial Reporting Standards or "IFRS" is among the world leaders. He is one of the thought leaders in the IFRS space and have been quoted by countless newspapers and magazines. Currently, he advises several large CPA firms on their IFRS strategy and works with them on developing IFRS competencies within their firm.
Chris Nazareth
CPA, CISA, CMA, ICWA
Chris is the Managing Partner of the Real Estate practice and is considered a leading expert in real estate and construction, formerly serving as Lead Partner for CNY builders. He specializes in Mergers and Acquisitions (M&A) and due diligence and has executed several engagements in this space. He has years of experience assisting with advanced corporate and personal tax planning and compliance as well as strategic consulting. Chris is also skilled with financial and management accounting after serving as the CFO and Controller for large organizations, such as ITC Limited.
Clem Nazareth
ACA, CPA, MBA, MS
Clem is the Managing Partner of the Tax practice where he specializes in representing domestic and international small and medium enterprises. Chem has broad tax experience after working as Audit Manager at BDO USA, CFO at Pfizer India, and Controller at Warner Hindustan. This blend of business, audit and tax experience helps him consult many international clients through complex tax issues. He continues to advise high net worth individuals, where he offers services covering estate planning, wealth management, budgeting, insurance, charitable giving, family-owned businesses management, and wealth transfer.
Nazareth's firm helped me with…
We have been a client of Nazareth CAs & CPAs for over three years now and are very pleased with our relationship with them. We work directly with Cecil who has proven over the years that he's not just an expert with accounting, tax planning and tax filing but also a very amiable, courteous and patient individual.
He's very easy to work with. He asks the right questions and leaves no stone unturned to ensure that his clients understand and claim all the tax deductions applicable to them. He is able to come up with creative and tailor made strategies for each client because he puts in the effort to understand his clients, their personalities and most importantly, the nuances of their business (with corporate clients).
We highly recommend Cecil and Nazareth CAs & CPAs for your accounting, auditing and tax consulting needs.
– Sid Poonja (Owner, Vaman Tech Inc [IT Consulting])
& Seema Rai (Owner, Seema Rai MD PC, Infectious Diseases practice)
Over 5 years ago, I was introduced to Cecil Nazareth, by my Financial Advisor.
My parents had left me some assets, in India, which required navigating complex Tax reporting requirements in both countries.
With experience in both U. S. and India Tax laws, Cecil and his Firm have been extremely helpful with both Tax planning and reporting for us.
Many of us who have settled here are in a similar situation and I have taken the liberty of recommending him to my friends & acquaintances.
– Sudhir Bansal

Don't be fooled by his humble demeanor. Cecil Nazareth is one of the world's foremost experts on international tax and accounting issues, particularly between the U.S. and India.
As a practitioner, professor and mentor, he has an uncanny ability to explain highly complex topics in simple concise language while weaving in a myriad of real-world case studies—and colorful anecdotes–drawn from his decades in the CPA profession. Whether you are a client, a student, a protégé or simply a concerned taxpayer, spending just a few minutes with
Nazareth will make you smarter, better informed financial decision-maker. The International Tax & Accounting Handbook is the next best thing to being with him in person. There has never been a time to share this body of work with taxpayers around the globe.
Henry Berkowitz, MBA, MA. President, HB Publishing & Marketing Company, LLC

International Tax & Compliance Handbook
Special Emphasis on India-US Taxes
Forward by Sidney Kess, CPA, J.D (HARVARD) ., LLM
Cecil Nazareth ACA, CPA, MBA has an outstanding worldwide reputation as a teacher, lecturer, practitioner and mentor. He has led hundreds of training sessions and seminars about international tax and accounting and he has helped countless young professionals advance their careers in the CPA profession.
In today's hyper-speed global economy, every practitioner should have a basic understanding of international tax regulations. The rules change constantly and the penalties for non-compliance are steep as all too many have learned via Foreign Bank Account Reporting (FBAR) has taught us.
All business is global. Unfortunately, the severe shortage of knowledgeable international tax professionals leads to poor decisions and non-compliance at both the personal and corporate level. Due to a lack of resources and understanding, non-compliance can be both voluntary and involuntary. Thanks to thought leaders like Cecil Nazareth, however, the knowledge void is being filled.
I highly recommend Nazareth's book to both tax practitioners and individuals who need a basic understanding of International tax issues or cross-border transactions. This publication could not have come at a better time!
International tax compliance has become a major focus for the IRS and for intergovernmental agencies. The Panama Papers and the Paradise Papers are just two high-profile examples of the increased spotlight on international tax havens.
International tax and compliance handbook is an excellent introduction to international taxation with a special emphasis on India-U.S. taxation and international real estate.
Nazareth's book is intended as a handbook for those engaged in international transactions. Rather than a textbook, International tax and compliance handbook is a light read and resource for people who want to get up to speed quickly on international tax rules and compliance. The forms and templates are helpful to practitioners and the book is chock full of useful tips, charts and real-world client examples drawn from Nazareth's 30 years in the CPA profession.
I look forward to future updates of this body of work. It is a significant contribution to our profession.
First Few Pages